Pool Cleaning
POOL CLEANING IN TUCSON FOR ALL NEEDS
Are you tired of your pool service leaving your swimming pool and surrounding area not as clean as you'd like it? So often, swimming pool cleaners won't test chemicals, forget to brush your pool, avoid vacuuming, and pretty much just don't give you what you deserve. The experienced technicians at Oasis Pool Service will keep your swimming pool looking and running great. Our commitment to you is that your pool will be clean and chemically balanced when we leave.
---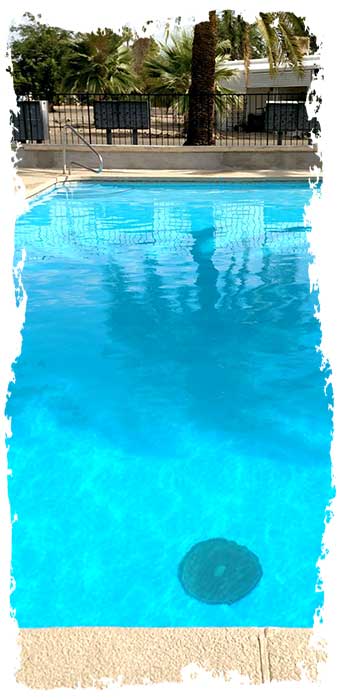 THE OASIS POOL DIFFERENCE
When your swimming pool's health and water quality is overseen by an expert technician at Oasis Pool Service, you can be assured that every visit will see the highest quality standards in pool maintenance upheld.
Here's what you can expect from the team at Oasis Pool Service once you have set up a recurring pool cleaning with us.
Fully Equipped Truck
We travel with and bring all pool cleaning equipment with us to the pool area. This allows us to work quickly and thoroughly with every tool available in our pool cleaning arsenal.
Pet and Family Friendly
Our technicians take special care to keep gates latched and pool areas closed off to protect your animals and children from getting into the pool area where they are not supposed to be.
Environmentally Friendly Options
We offer environmentally friendly systems and products to maintain pools for those who do not like to use chemicals.
Pool Chemical Check
An improperly balanced pool can cause irritation and even harm to your family and the pool equipment. Every visit includes a complete analysis of the chemical balance in your swimming pool. If we find the chemicals out of balance, we'll alert you of the issue and apply counteracting chemicals to bring your swimming pool back to normal levels.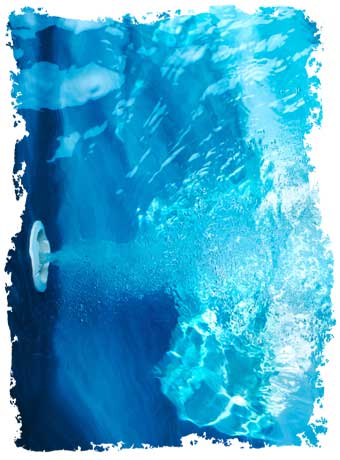 Basket Cleaning
Your swimming pool is fitted with multiple baskets to collect debris before it reaches your equipment and causes damage. We will clean these out with every service, keeping the system running smoothly. The skimmer baskets and pump baskets will both be emptied and cleaned.
Debris Skimming and Removal
Nobody enjoys swimming among a bunch of leaves. We will net your swimming pool, removing both debris floating on the surface and large debris that might have sunk to the bottom of the pool.
Vacuuming and Brushing
Vacuuming your pool ensures built up sediment and other tiny particles of debris that are too heavy to be caught in the current of your filtration system are properly removed from the pool. Vacuuming alone is not enough to keep your pool safe and clean. Brushing is a must.
Backwashing the Pool Filter
When backwashing your pool filter, we remove microscopic particles that have become trapped in the filter. By flushing these out and reapplying D.E. powder, your filter will continue to work properly for a long time. With a regular service schedule setup, you won't have to worry about more intensive backwashing that is required when not regularly flushing the filter.